Palace of Auburn Hills Seating Chart
As you would expect in a stadium space, The Palace of Auburn Hills has many options when deciding where to sit. The capacity starts from an impressive 19,900 for Basketball events and 20,800 for Ice Hockey. And for the large live concerts and music events, reaches up to an amazing 23,000!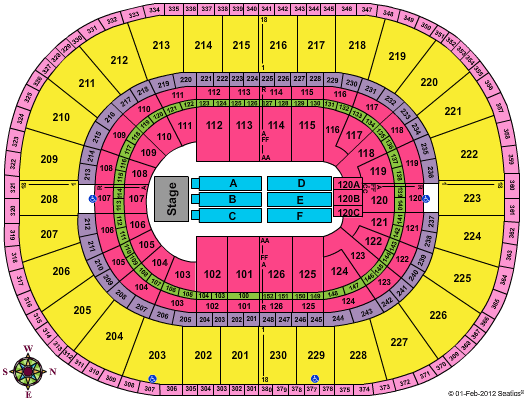 The venue is sectioned into 5 tiers, to make it easier when selecting which area is best suited just for you, your friends and family.
Choose from the Lower Level, Club, Upper Level, Suit Level, or if you prefer to be right up and close to the action, then VIP Courtside is the one for you!
Each level has Center, Corner and Baseline options, so that you can pick the exact area for the best price and most importantly the best views.
Being a part of a crowd that is as huge as this makes seeing a live show or unmissable match – a real buzz!