Palace of Auburn Hills | ,
Country fans listen up as once again, Palace of Auburn Hills brings you the very best in live entertainment! With the world-wide superstar names, that's right, Tim McGraw & Faith Hill are coming to blow you away LIVE on Friday 8th September 2017! These two together are the perfect combination and makes for a show that will undoubtedly leave you wanting more, come see Tim McGraw & Faith Hill, the highlight of your year! Get your tickets fast – go!!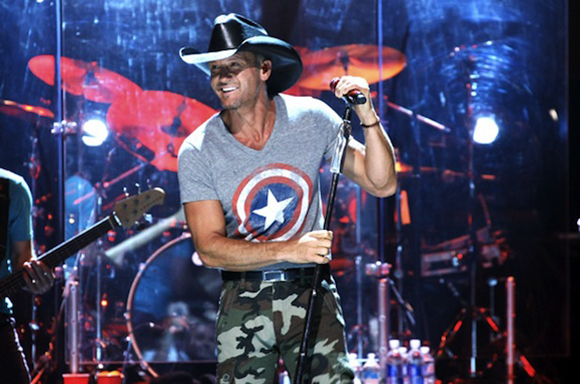 Tim McGraw is possibly one of the biggest all time stars of Country music, so it's no wonder that 23 years later, he is still managing to sell out stadium shows across the U.S and globally, with fellow artists such as the incredible Faith Hill. 1994 saw his debut album, 'Not A Moment' break onto the mainstream and put him at the top of his game for many years to come! This number 1 on the Top Country Albums charts, hit the big time and since then McGraw has followed it up with over 50 singles, of which 25 have reached number 1 on the Hot Country Songs or Country Airplay charts!! The awards kept on coming also, with three Grammy Awards, 14 Academy of Country Music awards, 11 Country Music Association (CMA) awards, 10 American Music Awards, and three People's Choice Awards all under his cowboy belt…. And guess what?! His appearance on the Soul2Soul II Tour with Faith Hill is the highest grossing tour in country music history, and one of the Top 5 among all genres of music!! 2017 is going to be huge!