Palace of Auburn Hills | ,
MASSIVE NEWS: the amazing The Weeknd is on tour, and coming to the Palace of Auburn Hills on Wednesday 24th May 2017! Don't miss out on this incredible night! Tickets are on sale now, but they won't last long – hit the "Buy Tickets," button NOW to be sure of your place!!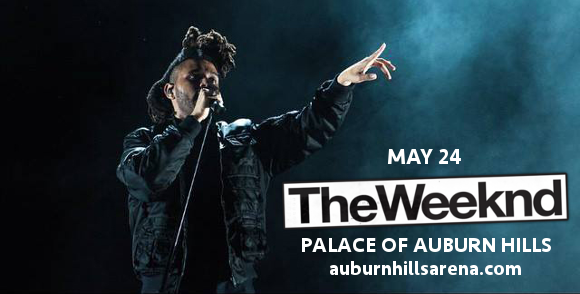 A true example of how the internet, often villified for "destroying," the music industry, can be a force for good, pushing artists to the forefront that would otherwise never have seen the light of day, The Weeknd rose to fame via the release of his mixtapes online. Abel Tesfaye, a Canadian singer, came up with the idea for the dark R&B project "The Weeknd," with producer Jeremy Rose. In 2011, The Weeknd released 3 mixtapes; "House Of Balloons," "Thursday", and "Echoes of Silence," which were downloaded 8 million times!! Without even releasing an album, an audience as huge as this could never have been reached before. The 3 mixtapes blasted him into public prominence in an incredibly short space of time.
His debut album, when it came 2 years later, was an instant success, receiving positive reviews from critics and debuting in the top 5 of the Billboard Hot 100!! Now, several chart-topping albums later, The Weeknd is on tour promoting his latest effort, "Starboy," of 2016, featuring collaborative efforts with none other than Daft Punk!!
Don't miss your chance to catch this incredible artist live – make sure to get your tickets to see The Weeknd while they last!!!