Palace of Auburn Hills | ,
Exciting announcement! Roger Waters is hitting the Palace of Auburn Hills on Wednesday 2nd August 2017! If you're a fan of Roger Waters, then whatever you do, don't miss it – tickets are bound to sell fast so get yours while you still can!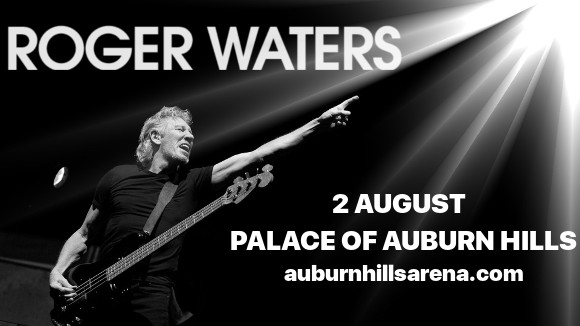 Few artists in the history of rock and popular music have had an impact quite like that of Roger Waters. Co-founder and eventual lyricist, conceptual leader, and singer as well as bassist following the departure of Syd Barrett, Roger Waters' activism and defiance of authority has been in effect ever since his work with Pink Floyd, in particular the iconic album "The Wall," right up until today and his upcoming 2017 solo album "Is This The Life We Really Want?" In light of current affairs, his passion for doing right is more evident than ever in his new tour, entitled "Us and Them," a notion Roger Waters seeks to break down during his performances, spreading a message of peace, tolerance, and togetherness. "War isn't about ideology, it's not about religion," he explained, regarding the themes presented in his upcoming our and album. "It's about money. It's always been about money. It's about money and power and it is devastatingly sad to see the human race feeling compelled to march further down the road towards ultimate destruction…The holy grail is love. That is what we should be promoting and protecting with every ounce of energy we all have."
The show promises to be truly jaw-dropping, with a mix of Pink Floyd favourites and brand new material. With Waters' searing passion behind it all, this is a show you truly cannot afford to miss!!