Palace of Auburn Hills | ,
Exciting announcement! Legendary rock band Queen are on tour with the phenomenal Adam Lambert! They'll be hitting the Palace of Auburn Hills on Thursday 20th July 2017! If you're a fan of Queen or Adam Lambert, then whatever you do, don't miss it – tickets are going to disappear so don't wait about!! Hit the "Buy Tickets," button now to be sure of your place!!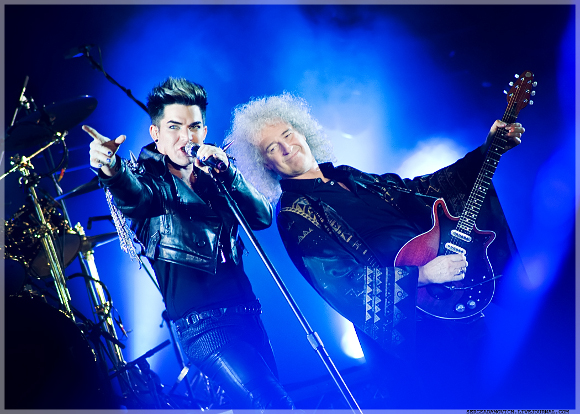 Queen have been known for their collaboration for quite some time; this tour is the first since their last, highly successful run in 2014. Adam Lambert, former American Idol contestant and then global superstar, has undeniably phenomenal vocal capacity, wowing audiences over and over again with his live performances from then till now!
Even for Adam Lambert, filling in for Queen's frontman, Freddie Mercury – one of the greatest voices and songwriters in the world! – is a huge undertaking. But Lambert's personal growth, in combination with a very special connection with Queen, have given him more and more confidence in the role, bringing Freddie's legacy back to life while at the same time, never trying to "be," him.
"What I always loved about Queen was that I could see what Freddie and the band were exploring," the singer explained. "I could identify with that… I started falling in love with rock & roll, I dressed up like a club kid and went out at night, wore weird shit, I'm gay – all of that stuff put together. When I look at the history of rock & roll, Queen is the band that resonated the most with me: 'That's me, that's my life.'"