Palace of Auburn Hills | ,
Are you ready to see one of the biggest icons of pop-funk probably in all history!? Then get excited, because the superstart BRUNO MARS is coming to Palace of Auburn Hills on Saturday 12th August 2017 to give fans the show of a lifetime!! Tickets on sale now – click the "Buy Tickets," button above to get yours.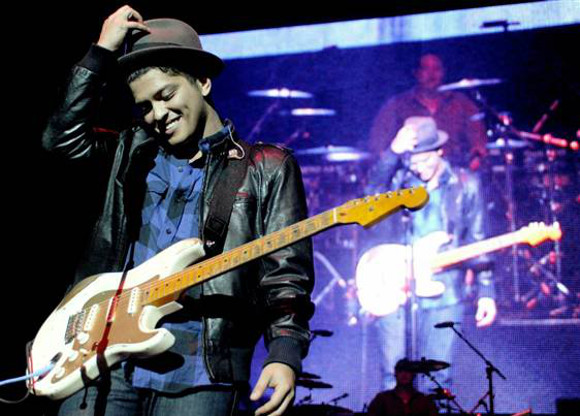 Starting out as an Elvis impersonator (aged 2) Bruno Mars left school to pursue a music career, starting by writing top hits for other artists. As a solo musician, he exploded onto the popular music scene with his first album "Do-wops and Hooligans," which saw three number one singles ("Grenade," "The Lazy Song," and Just The Way You Are,") sold well over 6 million copies across the planet, and was nominated for multiple awards, winning no less than 13 Grammys as well as a Brit Award for Best International Male, even going so far as to win the Time magazine's award for Most Influential People In The World!!
You already know the songs – now it's time to see the Hawaian superstar in all his full glory. So don't miss out – come and see what all the fuss is about for yourself on the 12th August!!